Back to Interdisciplinary Track
PANEL: Psychedelics, Injustice, and the Intersectionality of Trauma
Monnica T. Williams, Ph.D., A.B.P.P., Jae Sevelius, Ph.D., and Ismail Ali, J.D.
Saturday, April 22, 2017 • 9:30 AM - 10:30 PM • Skyline Room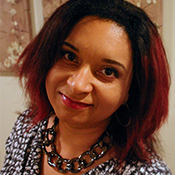 Monnica T. Williams, Ph.D., A.B.P.P., is a board-certified clinical psychologist and Associate Professor in the Department of Psychological Sciences at the University of Connecticut, with a joint appointment in Psychiatry. Her work focuses on ethnic minority mental health and psychopathology research. She completed her undergraduate studies at MIT and UCLA and received her doctoral degree from the University of Virginia. She was an Assistant Professor at the University of Pennsylvania for four years, followed by five years at the University of Louisville, where she served as Director of the Center for Mental Health Disparities. Dr. Williams has published over 80 scientific articles, primarily on OCD, trauma, and cultural issues. She gives also diversity trainings nationally for clinical psychology programs, conferences, and organizations. She serves on the scientific advisory board of the International OCD Foundation and is currently an associate editor of The Behavior Therapist. Her work has been featured in several major media outlets, including NPR and the New York Times.
Jae Sevelius, Ph.D., is an Associate Professor in the Department of Medicine at the University of California, San Francisco (UCSF) and a licensed clinical psychologist. Dr. Sevelius leads several research projects at the UCSF Center of Excellence for Transgender Health focused on leveraging data to develop culturally relevant, trauma-informed, and transgender–specific programs and interventions to promote holistic health and wellness among transgender people, with an emphasis on serving transgender women of color and those affected by HIV. Dr. Sevelius also holds a Certificate in Psychedelic Therapies and Research from the California Institute of Integral Studies.
Ismail Ali earned his J.D. at the University of California, Berkeley School of Law in 2016, after receiving his Bachelor's in Philosophy from California State University, Fresno, in 2012. As a law student, among leading and participating in other extracurricular activities which focused primarily on human rights, civil liberties, and racial justice, he also worked for the ACLU of Northern California's Criminal Justice and Drug Policy Project. In addition, Ismail served as co-lead of Berkeley Law's chapter of Students for Sensible Drug Policy, where he coordinated events that helped educate the law school community about entheogens, challenge the stigma associated with psychedelic drug use, and critique the racial dynamics of the emerging cannabis industry in California. To support his work at MAPS, Ismail received Berkeley Law's Public Interest Fellowship, a fellowship which provides funding for qualified Berkeley Law graduates who pursue legal work in the public interest. Ismail believes that psychedelic consciousness is a crucial piece of challenging oppression in all of its forms, and that legal access to psychedelics is an essential part of a progressive drug policy paradigm. He hopes to help develop and advocate for just, equitable, and creative alternatives to the failed war on drugs.